Broad Vision. Honest Service. Great Value.
Our Goal Then and Now Is to Provide Quality on Time Projects
Welcome To Total B Construction
Where We Build Your Visions
Looking to make your dream house? 
Looking to renovate your property or to make an extension?
Total B Construction is the company that can transform dreams into reality.
Contact our team today to get your free quote:

Design & Building
We create designs for new construction projects and redevelopments. We use our specialist construction knowledge and high-level drawing skills to design buildings that are safe, functional, suitable and aesthetically pleasing.

Planning
Our team is constantly involved throughout the construction process adapting to your needs and your budget.

Reinforced Concrete Frames
For our clients we build all aspects of reinforced concrete structures at exceptional delivery and high standards.







Demolition
Our team is safely and efficiently tearing down of buildings and other artificial structures.

Interior Design
Our team make interior spaces functional, safe and beautiful by determining space requirements and selecting decorative items, such as colors, lighting and materials.






Small Works
We are offerings a great and wide array of small works such as : Furniture installation, Underfloor heating, Electrical plumbing and Gas work.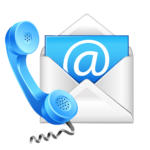 Get Your Free Consultation
For more details please access the contact page.
Here's a brief overview of some of the latest projects we have delivered.

Richard Brawn
Client - Bracknell Project
" If you are looking for some awesome, knowledgeable people to work with, these are the guys I highly recommend. Their friendliness and result-driven approach are what I love about them. "

Matthew Tailor
Client - Chelmsford Project
" Very professional and technically competent job from the whole team. Thank you for an excellent job – quick and efficient throughout the whole process. Keep up the high standard. "